In 1966, Ken Decker packed up his wife and seven of his eight children into a van and drove from Houghton, New York, to the South American country of Bolivia.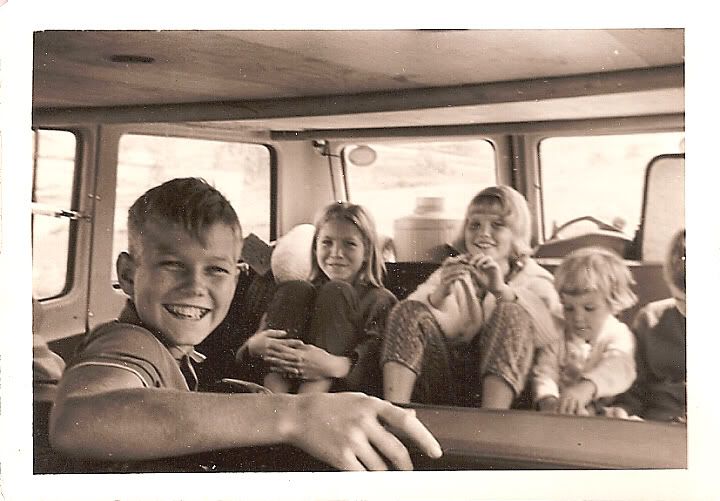 This blog is the account of that trip down treacherous roads, broken axels, a lost child, squished bananas, and more. You can follow the blog by either navigating the clickable map (to the right) or by clicking "next" or "previous" below each blog entry. The first entry in the Blog section is a long account of the rationale for the trip--titled "chapter one" of the book that never was. The rest of the blog is taken from Ruth Decker's journaling of the daily stops, and is fleshed out with memories of the children who still have recollections of the trip. Here are the kids and their ages at the time:
Wherever you see one of these names hyperlinked [e.g. "Judy remembers..."] in the narration, mouse over it to see their comments. We hope you enjoy the ride.